Portraits: Cassandra | Dramatic Model Shoot
This shoot is part of our dramatic lighting model photo shoot. It was the first session we did with Cassandra, who is awesome to work with. She nailed this shoot - we had it done in half the time it took to shoot the other people we worked with. We have worked with her since then and would love to work with her again. When we created this session, we decided to work with a black backdrop and only one light. It is a style we really enjoy due to the pure simplicity of it. It says a lot with only a little. Initially , we were only going to release the black and white shots from this session, in keeping with the dramatic style, but some of the colored ones were too beautiful not to share.
Feel free to contact us at tracy@rkh-images.com or 612-423-2803 to book a model portrait session with us. We have two separate sessions to choose from, a $300 one and a $175 one. Both include a print release, fully edited high resolution images, and more. Anyone that refers two or more paid clients receives a free session from us worth $300.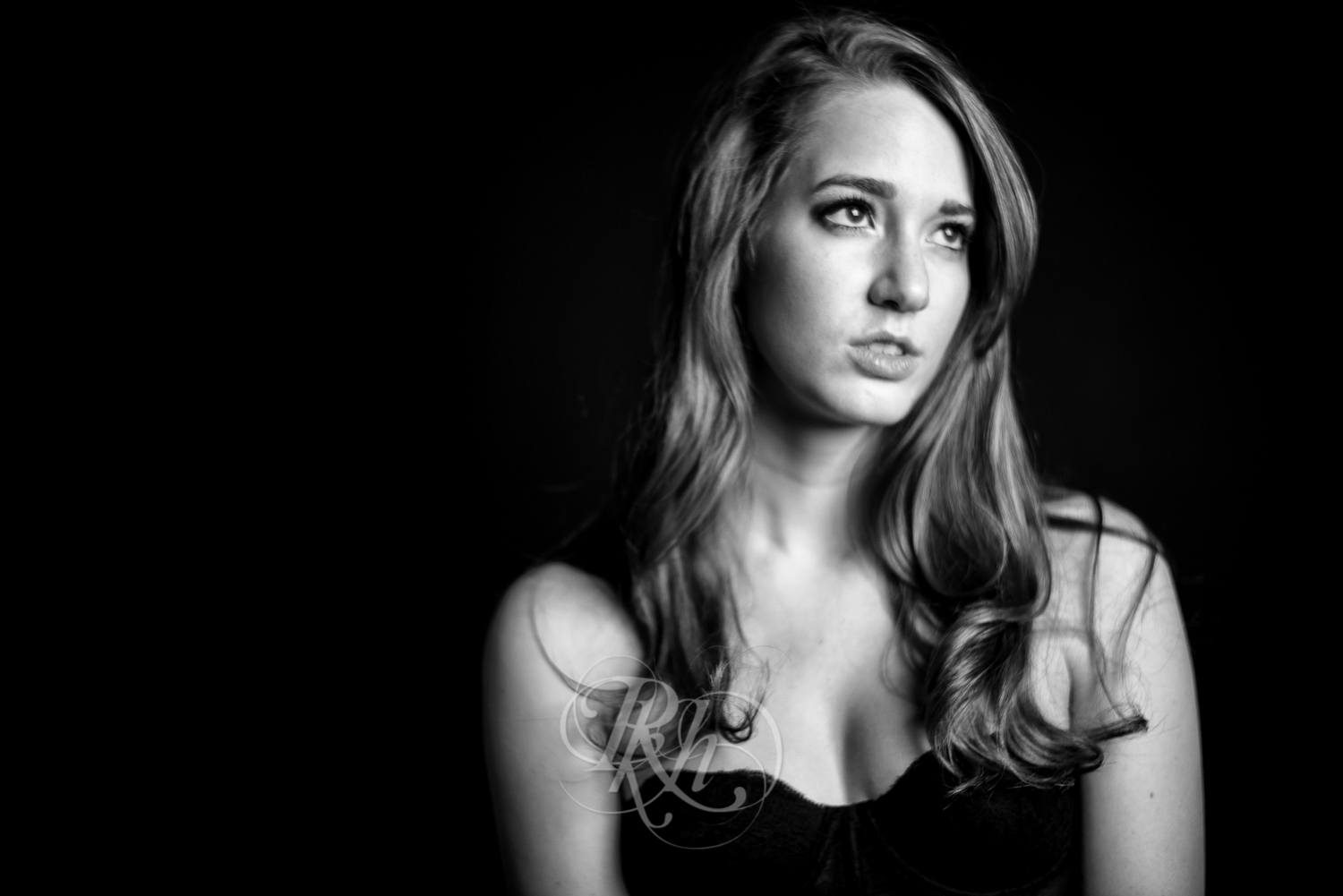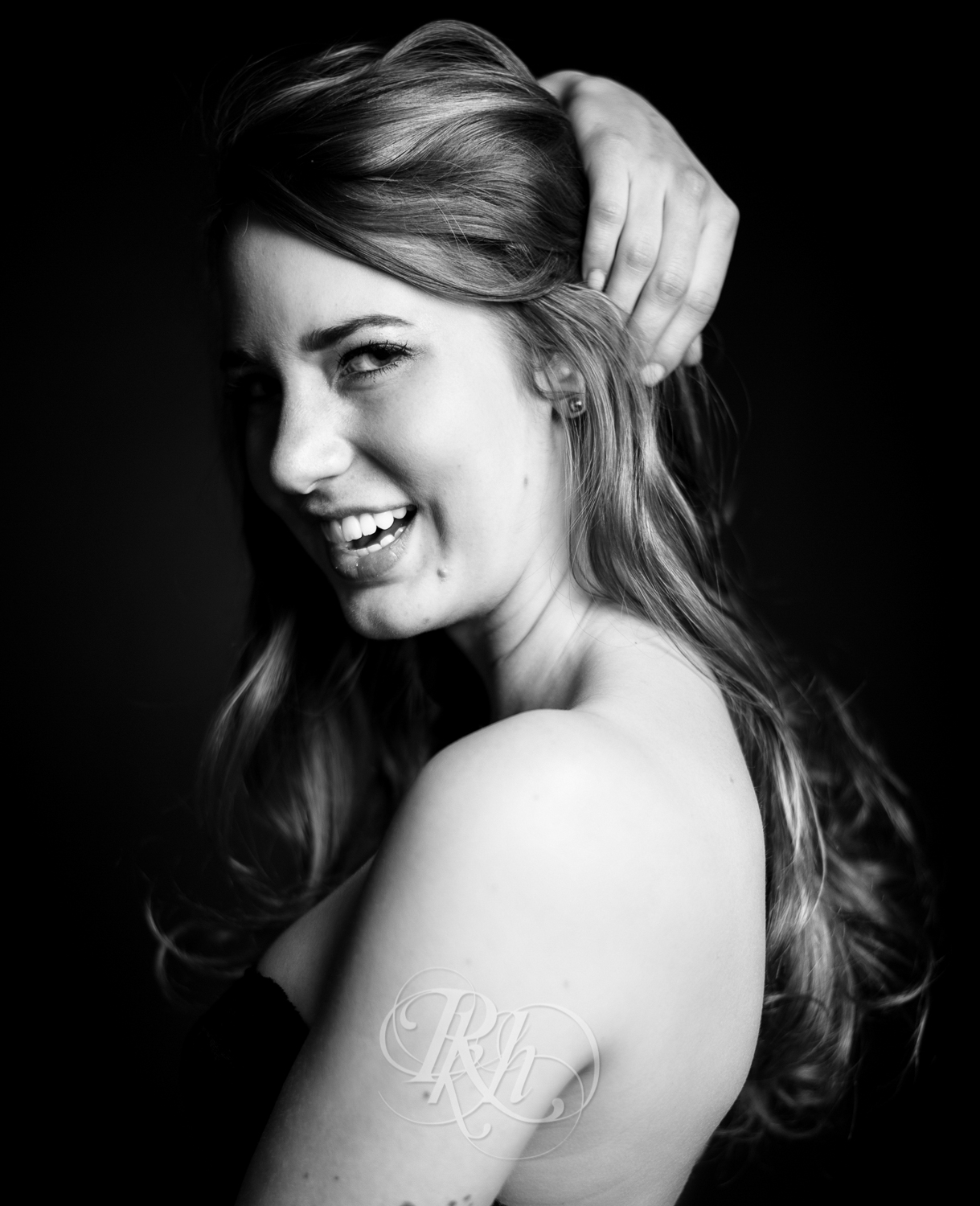 [contact-form][contact-field label='Name' type='name' required='1'/][contact-field label='Email' type='email' required='1'/][contact-field label='Website' type='url'/][contact-field label='Comment' type='textarea' required='1'/][/contact-form]